Grades 8-12 Resources
Welcome! Click on any of the blue headings below for more information.
​
Bead timeline storytelling created and shared by Suzanne Camp, Courtenay BC​. This Bead Timeline can be used as a visual representation in many ways, for example, to explain how long Aboriginal people have lived here, oral storytelling traditions, telling the story of cedar, conservation, and environmental impact, community development plus much more.​
Click above for background information, teacher's guide and many resources to use in your classroom.
"The Truth and Reconciliation Commission was formed as a means of reckoning with the devastating legacy of forced assimilation and abuse left by the residential school system. From 2008 to 2014, the commission heard stories from thousands of residential school survivors. In June 2015, it released a report based on those hearings. From that came 94 Calls to Action – individual instructions to guide governments, communities and faith groups down the road to reconciliation. CBC's Beyond 94 monitors the progress of that journey.​"​
These are links to some of our favourite Nonfiction Blackline Masters used to help students deepen their comprehension of text...before, during and after reading. Compiled from a variety of sources by Lynn Swift, Gail Martindale, and Carol Walters.​​​​
​
The National Aboriginal Health Organization (NAHO) has created a web site on bullying for Aboriginal youth, parents and teachers. ​
​​​​​​​​Scholarships and bursaries are an important way to help fund your education.
"From the mighty cedar of the rainforest came a wealth of raw materials vital to the early Northwest Coast Indian way of life, its art and culture. For thousands of years, these people developed the tools and technologies to fell the giant cedars that grew in profusion." Hilary Stewart, Cedar​
​Community organizations and services in the Comox Valley
Downie-Wenjack Legacy Schools
​​​​"The DWF Legacy Schools program is an opportunity for classrooms/schools to lead the movement in awareness of the history and impact of the Residential School System on Indigenous Peoples. Educators will use a Legacy Schools Toolkit and educational support resources to engage students, staff and the school community, and as the catalyst for their commitment to the work of reconciliation.​"
​


​Look here for information, lesson, resources videos on the Comox Harbour Fish Traps, Aboriginal Fisheries, Salmon​
This lesson/ series of lessons explores the different groupings of Aboriginal people in Canada according to the land they live on. ​ ​
"June 21 is National Indigenous Peoples Day. This is a day for all Canadians to recognize and celebrate the unique heritage, diverse cultures, and outstanding contributions of First Nations, Inuit and Métis peoples. The Canadian Constitution recognizes these three groups as Aboriginal peoples, also known as Indigenous peoples.​​" from
National Indigenous Peoples Day website​
"The CVAG creative team took on the project of conceptualizing, designing and producing artwork for the new North Island Hospital in the Comox Valley. CVAG's Community Space features a design project for art at the new North Island Hospital in Courtenay. We worked closely with the North Island Hospital Art Project, K'ómoks First Nation, Elder Barb Whyte, other local artists, plus students, parents, and educators from Queneesh Elementary School.​"
​​O Canada- Indigenous Languages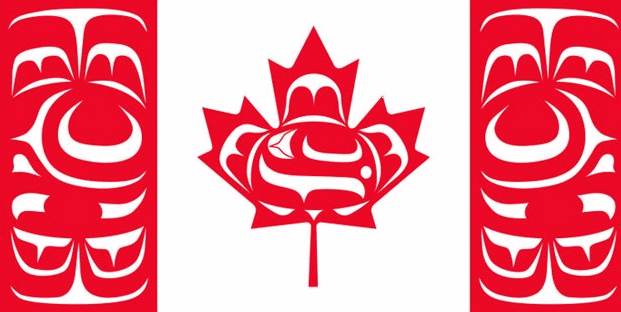 ​
​Cree
​Cree
Orange Shirt Day
"The annual Orange Shirt Day on September 30th opens the door to global conversation on all aspects of Residential Schools. It is an opportunity to create meaningful discussion about the effects of Residential Schools and the legacy they have left behind. A discussion all Canadians can tune into and create bridges with each other for reconciliation. A day for survivors to be reaffirmed that they matter, and so do those that have been affected. Every Child Matters, even if they are an adult, from now on."
​November 16th is Louis Riel Day. Celebrate and learn about Métis culture and history. ​
​Culture is the sum of the attitudes, customs, and beliefs that distinguish one group of people from another.
​
Missing and Murdered Indigenous Women in Canada
These locally developed teacher resources explore the issue of missing and murdered Indigenous women in Canada.
Teachers lessons, accompanying PowerPoint and many web links are embedded in these resources. ​​
(Along with a teacher guide) ​
Justice for Indigenous Women (J4IW) was born from Project of Heart. J4IW is a registered non­-profit organization, formed by a group of Indigenous and non-­Indigenous allies with a vision to promote justice for Indigenous women and girls. Affirming the strength of Inuit, Metis and First Nations peoples, our work is grounded in the values of listening and honouring, knowledge and education, collaboration and justice.
​Salmon, Cedar, Buffalo
Resources for Aboriginal students entering post-secondary education. ​​

​What does reconciliation​ mean to you? What does reconciliation look like in the classroom? How will you make reconcilation part of your day to day life? How can we move forward in a postive way to build a new relationship, between Aboriginal and non-Aboriginal people, and hold each other up?​ ​​
​​
a variety of lessons, resources, book lesson, including a full inquiry set of lessons​


​"It's hard to quantify the enormous impact a simple fish has had on the Aboriginal people of British Columbia. But the salmon has been a vital part of First Nations diet, economy and mythology for centuries.​" (from Aboriginal Tourism BC​ - Meet a Local Legend)​​
Book by ​Gord Downie and Jeff Lemire to highlight the story of Chanie Wenjack, a boy who attempted an escape from Residential School​. Lessons for all grades. Please use with discretion at early years and note that the lessons outlined here only refer to one page in the book. We suggest this book to be studied in depth at later grades and with support from teachers. ​
​
Did you know SD 71 Aboriginal Education has a tipi that you can bring to your school site?
To book the tipi contact the Aboriginal Support Worker for your school. ​
Information on Tipi's
We are very fortunate to have been lent the sacred, Project of Heart Canoe. It is on loan to us from Surrey school district. Curriculum Support Teachers and Aboriginal Resource Teachers of SD 71 met during the first week of January, 2018 to create a series of lessons in preparation for students and teachers visiting this display. We wanted to get students noticing, thinking and wondering using images and picture books. Many students were able to tap into their background knowledge and make connections to their understanding of residential schools. These lessons have been well received. Even if you don't have access to this exhibit, we hope these lessons are helpful as you lead students toward truth and reconciliation.
How does learning about weaving help us to learn about its significance to indigenous people? What is important about weaving to indigenous people?
​resources and videos to help explain who is Aboriginal and what that word means. ​​